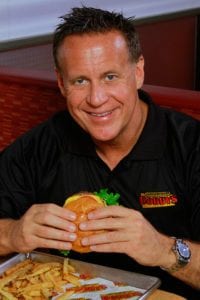 Cheeseburger Bobby's was founded in 2007 by Bobby Stoll, who wanted to provide people in his area with a fast casual dining experience that focused on the freshest ingredients and the most inventive menu. At Bobby's you can order a gourmet hamburger or a sizzling hot dog and top it any way you like it at the "Build Your Own Burger Bar". Looking for dessert? How about the freshest, creamiest frozen custard sure to make you a convert from regular old ice cream! And what would the best burger be without fresh cut, crispy fries?
Cheeseburger Bobby's is a breakthrough concept, offering its patrons the freshest ingredients, from its gourmet, never frozen hamburgers to its wide variety of freshly prepared toppings with which to prepare "The Best Burger".
Bobby's Owns the Fry Thing
5 step cooking process
Real.Fresh.Fries. Hand cut, skins on for added flavor. Cooked to order in Trans-fat free oil. Served to you hot and crispy on the outside, light and fluffy on the inside.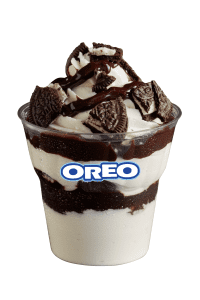 Frozen Custard
Not a new concept, but a creamy old-fashioned ice cream treat created in 1919 in Coney Island, New York.
Frozen Custard is much smoother and richer tasting than ice cream because of the combination of at least 10% butterfat and 1.4% egg yolk, and a time tested process that closely replicates the hand churning method of old. Our Frozen Custard is also served at a higher temperature than traditional ice cream, which can numb or freeze taste buds, resulting in loss of flavor.
Your buds deserve a true flavor treat. Ask for a sample, and you'll see what we're talking about.