Bobby's Burgers
Famous Burgers
BOBBY'S CLASSIC CHEESEBURGER
Our juicy original burger with american cheese
BOBBY'S CLASSIC HAMBURGER
Simply delicious
Specialty Burgers
BOBBY'S BACON CHEESEBURGER
Thick, crispy bacon and cheddar cheese
BOBBY'S BLACK & BLEU BURGER
Swiss cheese and bleu cheese crumbles
BOBBY'S MUSHROOM & SWISS BURGER
Swiss cheese and sauteed mushrooms
BOBBY'S SMOKEHOUSE BURGER
Bacon, cheddar cheese and Sweet Baby Ray's BBQ sauce
BOBBY'S CHILI CHEESEBURGER
Chili and cheddar cheese
BOBBY'S TURKEY BURGER
For Bobby's turkey friends
BOBBY'S VEGGIE BURGER
For Bobby's vegetarian friends
Bobby's Sides
FRESH CUT FRENCH FRIES
FRESH CUT CHEESE FRIES
FRESH CUT CHILI CHEESE FRIES
ONION RINGS
COLESLAW
Beverages
COKE, DIET COKE, COKE ZERO
SPRITE, BARQ'S ROOTBEER
BOBBY'S MOM'S SWEET TEA
BOBBY'S MOM'S UNSWEET TEA
Bobby's Classics
Chicken Sandwiches
BOBBY'S CLASSIC CHICKEN CHEESE SANDWICH
Marinated boneless chicken breast with american,
swiss, or cheddar cheese
BOBBY'S BACON & SWISS CHICKEN SANDWICH
Thick, crispy bacon and swiss cheese
BOBBY'S BBQ CHICKEN SANDWICH
Bacon, cheddar cheese, & Sweet Baby Ray's BBQ Sauce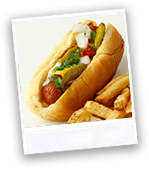 Hotdogs
JUMBO BEEF DOG
SLAW DOG
CHILI CHEESE DOG
Extras
CHEESE
american, swiss, pepper jack or cheddar
BACON
GRILLED ONIONS
GRILLED MUSHROOMS
Kid's Only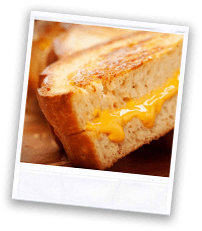 For kids 10 & under/ All kids meals include fries and drinks.
KID'S BURGER
CHICKEN TENDERS
GRILLED CHEESE
HOT DOG
Desserts
FROZEN CUSTARD
Lightly blended with your favorite toppings.
Toppings: Strawberry, Cookie Dough, Brownie, Oreo, Reese's Cup, Snickers, Heath Bar, M&M's.
SHAKES
Your favorite frozen custard shake mixed with your favorite flavor. Vanilla, Chocolate & Strawberry.
CUPS & CONES
Choose a cup or cone of vanilla frozen custard